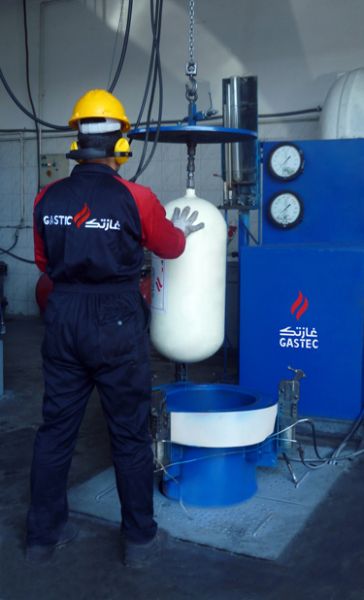 GASTEC
... The Sole Company in Egypt & the Middle East affording cylinder-testing service:
GASTEC
is considered the sole company in Egypt & the Middle East authorized afford the tests of the CNG cylinders which comes yet in the context of the Company's endeavors to attain the highest safety standards of the CNG cylinders through adhering to enforcing the operational standard specifications. The cylinders' tests are undertaken every three years respectively per each cylinder utilizing the state-of-art equipment & technolo
gies pursuant to the international & Egyptian specifications set by the Ministry of Petroleum through the affiliated testing centers spread all over the country.
GASTEC affords such a testing service to all the NGV companies in Egypt. It is worth noting that the the total number of CNG cylinders the Company tested since the beginning of cylinder-testing activity in year 2004 till end of Dec. 2018 amounted to 19472 cylinders.