HR & Highly Qualified labor

GASTEC'S Human Resources (HR)


GASTEC Personnel are (1742) employees divided on the following specialties: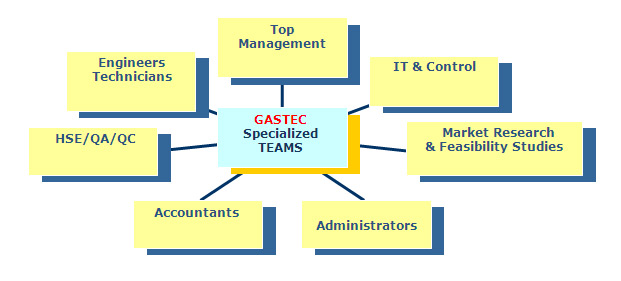 GASTEC Technical crew has a wide practical experience & updated knowledge in the different installation types of CNG; as the Company is always keen on training its technical labor on the state-of-the-art technology in this field being trained worldwide on all global types of CNG stations and conversion kits through the following:
- Sending the Company's engineers and technicians in training missions abroad in Europe, Canada, U.S.A, South Korea and Argentina as well as the other leading companies in the field of NGV.
- Summoning specialized foreign experts from the international companies manufacturing stations and conversion kits in order to train the labor on the last updates in the NGV industry.
Therefore, GASTEC is affording comprehensive training programs for the technical labor and staff of the other CNG companies in Egypt having the highest expertise & resources in the CNGV business.